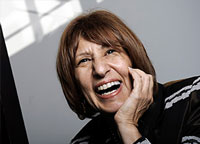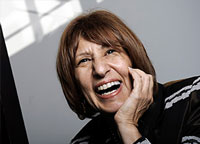 Ms. Faw­cett knows the importance of making plans and giving back to the community. As an elder law attorney for more than 20 years, she helps her clients anticipate and prepare for the difficult issues that can come with the aging process.
The principal of Faw­cett & Faw­cett, her practice focuses on Elder­law, Guardian­ships, Conservation, Supplemental Needs, Trust and the representation of families of special needs children and of per­sons with disabilities.
She is a graduate of Barnard College and the George­town University Law Center. Her practice was a passion she shared with her late husband, Arthur "Chip" Fawcett. In 1991, they formed a law firm to address the needs of the underprivileged in the D.C. court system, primarily children with special needs and the elderly.
The ability to make a plan is the ability to control your life. It's the ability to be independent and the ability to say, 'this is what I want, this is what I believe in, these are the issues that are important to me.
Myrna is a member of the District of Columbia, Mary­land, New Jersey, and New York bars, and of the National Academy of Elder Lawyers. She has par­tic­i­pated in pan­els on bioethics, elder abuse, and hoard­ing before professional groups and government agencies, and has been quoted various times in national newspapers and magazines.
Among her volunteer and *pro bono* activities are the Estates, Trusts and Probate Section, DC Bar, Sub-committee Chair; the Washington Bioethics Network; Advisory Board of Seabury Care Management. Member, Board of Trustees, Barnard College of Columbia University; Washington, D.C. Jewish Community Center, Secretary and Member of Executive Committee; the Theater J Council; Mitchell Gallery, St. John's College, Annapolis, Board Member; Leadership Greater Washington; the Washington Metropolitan Dialogue of Civic Leaders on Faith; and Board Member of her Coop serving as Chair of the Legal, and Wellness and Support Committees; and member of Ethics Committee of a local nursing home.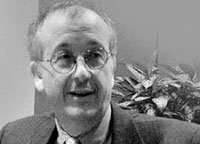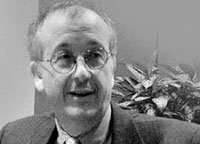 As the principal of 'Altman Dispute Resolution Services' Stephen collaborates with Fawcett & Fawcett assisting with our efforts to provide a full-service program for seniors' needs. He brings significant mediation skills and experience to our firm.
In addition to his private practice, Stephen has been a mediator for the US Court of Appeals and the DC Superior Court, where he has resolved a broad range of cases including probate, guardianship, contract and other business-related matters, personal injury, landlord/tenant, non-profit, and workplace disputes. He also assists in training mediators for those programs and was named as one of the "2017 Best Lawyers in Washington D.C." in the category of Mediator.
He formerly worked for the Department of Justice where he supervised commercial litigation arising from corporate fraud against the government. While there he co-authored the Civil Division's ADR/mediation Policy, helped create the ADR training course for the Department of Justice and provided ADR advice to Assistant United States Attorneys nationwide.
Since 1998 he's been an Adjunct Professor at the Georgetown University Law Center, where he teaches negotiation and mediation advocacy. In 2013 he received the John Fahey Distinguished Adjunct Professor award. He regularly teaches a continuing legal education class in negotiation for the DC Bar.
Stephen graduated from Duke University and received his JD from the Syracuse College of Law. He is certified as an arbitrator by FINRA and is a member of the Association for Conflict Resolution, the ABA Section of Dispute Resolution, and the DC Bar. His community activities include being on the board of Northwest Neighbors Village which assists seniors to live at home for as long as they can do so safely. He is President Emeritus of the Washington DC Jewish Community Center.
For further information visit www.StephenAltman.com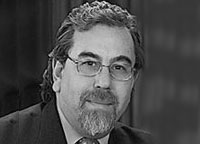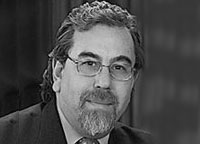 Stuart H. Sorkin is a Certified Public Accountant and an attorney. He received a BS degree with highest honors in Accounting and Finance from American University in 1978, a JD from University of Miami School of Law in 1981 and a Master of Law in Taxation Degree from Georgetown University Law Center in 1985.
Stuart specializes in assisting clients with the development and execution of exit and perpetuation planning. In addition, he assists clients with buy-sell agreements, raising of capital and financing, acquisition, development and sales of businesses and real estate, employee incentive compensation, federal and state income tax consequences of transactions, financial, retirement and estate planning, including asset protection.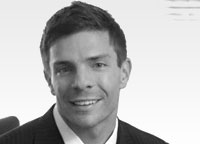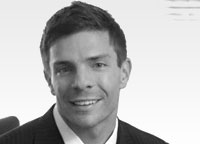 Scott Sweitzer owns and operates Prime Settlement, a boutique title company in the Washington DC Metro Area. Since founding Prime Settlement in April of 2015, Scott has been managing the business, acting as counsel, overseeing operations, recruiting talent, and developing new business opportunities for the company.
Scott is an active member of the American Bar Association Real Property & Probate Section and also acts in the capacity of Membership Chair of the Dupont Circle Business Networking International group. Through creative solutions in residential and commercial title transactions, Scott strives to help clients enhance their reputation for excellence and share their passion for the real estate industry.